AXA story
Every graduate on this programme will make their mark.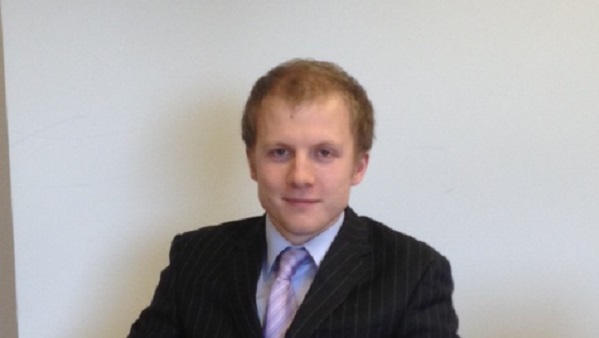 I'm Andrew and I've just started the Future Leaders 2013 programme. I'm currently working on an engagement project, looking at how best to implement compliance and the impact of that on the business. It's been a really steep learning curve. I've had the chance to make lots of decisions, which will have a real impact on the way people work. And I'm being really creative, too, with a lot of opportunity to put my own spin on things and really put my stamp on it.
It just shows how much responsibility we're given right from the very beginning. And with this level of responsibility, you can't be afraid to speak your own mind and be forward - you need to put your opinions across. I'm helping change the way things are done, so my fresh perspective will - hopefully - ensure people will learn more and you'll be able to see the difference it makes to have information put across in a good format.
Every step I take is a learning opportunity. I've got the chance to parachute into four different areas of the business for eight weeks each. There's always something to learn - and there's no such thing as a down day! I find it really motivating that there are lots of short term deadlines to work towards and it means I can genuinely see how I'm making a difference.
There's no doubt that every graduate on this programme will make their mark. What's really interesting is that I'm not competing with them though, I'm competing with myself. I'm judged on my own merits, not compared to others. It's funny because you'd think it would be really competitive, but it's about you and your own way of doing things. And that teaches you so much about yourself.
Andrew Barratclough, Future Leaders Graduate Programme