AXA story
Dyslexia won't hold you back at AXA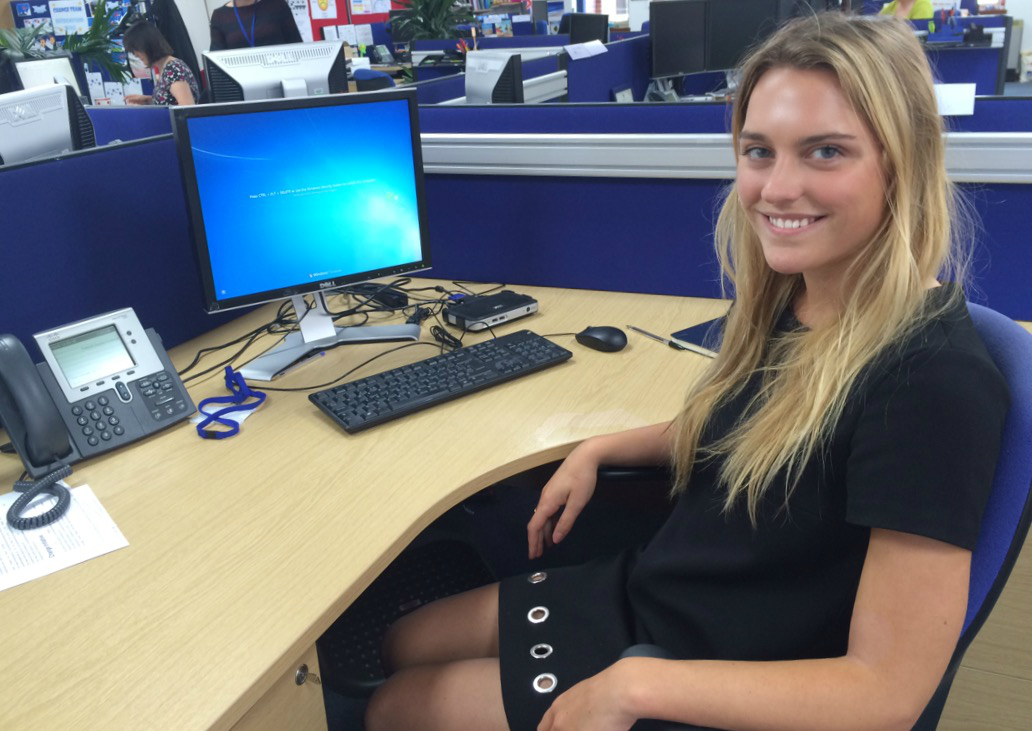 At AXA, we understand that applying for jobs can be a stressful process, particularly for those with dyslexia. That's why we'll make all the necessary adjustments to accommodate your needs throughout the application process and during your career with us.
We asked Sophia Fricker to share her first-hand experience of dealing with dyslexia during her application to AXA's Business Leaders Graduate Programme…
I've been extremely impressed by how sensitively and fairly AXA have taken into consideration my dyslexia, not only in the application process but also in the work environment. It's a big decision whether or not to inform a potential employer about your dyslexia, that's why I initially had some concerns about disclosing my dyslexia to AXA. It was only after considerable thought that I decided to make them aware of my dyslexia in the first stage of the application – something that I certainly don't regret.
Whether you choose to disclose your dyslexia or not is ultimately up to you, but it is really important to know that you will not be treated unfairly if you do choose to. AXA were extremely helpful and asked whether I required any adjustments to be made to the application process. I received modifications throughout the process in accordance with my special needs; extra time during the psychometric tests and extra preparation time for the tasks at the assessment centre. Make sure you consider the potential benefits of disclosing when making your decision, for instance, you might really benefit from extra time during the online tests.
It's important to remember that dyslexia also affects us in a number of positive ways in the working environment and therefore it's key to highlight the elements of your dyslexia that will make your application stand out for all the right reasons. For instance, I find that my dyslexia enables me to come up with think-outside-the-box creative ideas or an alternative perspective on issues. There is no stigma attached to dyslexia at AXA, so whatever your decision, make sure it's not based on the fear of negative bias.
Here are my top tips for dealing with dyslexia in the workplace:
Don't be afraid to tell people you are dyslexic, it will often mean they are more willing to help you and it is often extremely beneficial. My dyslexia has been mistaken for laziness or disorganisation, so it can be really useful to keep people in the know. Equally, never feel obliged to disclose your dyslexia. It can feel private and it is always up to you.


Don't be too hard on yourself if it takes a little longer for you to pick things up. Sometimes dyslexia does make certain things trickier but always remember the positive benefits, like having creative ideas.


Always do your research, find out what resources are available for dyslexic employees and use them - you might as well, and you may find them very useful.


Realise that certain learning methods which work well for most people might not be right for you. Don't try to force it, everyone's different. Instead, try and work out which way works best for you.


Try to become aware of the ways in which your dyslexia affects you and specifically compensate for these by spending extra time focusing on these areas.