AXA story
Do what you say you're going to do. That's how you achieve here.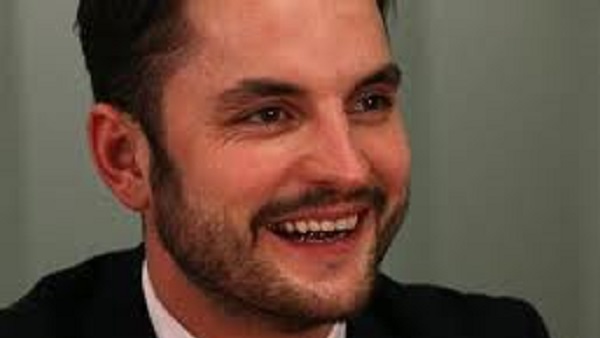 I'm Ryan and I joined the AXA Insurance graduate programme in September 2005. At the time, the programme consisted of four six-month placements, and after the first placement, it was up to you to source the following three rotations. I was given my first placement in the personal underwriting team and from there I moved into a sales role within corporate partnerships. I became a Project Manager for the Change and IT department for my third rotation. However, this only lasted a couple of weeks before I was offered a full time position as a Key Account Manager back with corporate partnerships. This wasn't the conventional route to take, but I knew it was the right thing for me to do as it was the area I wanted to go into.
I was a little out of my depth for a while before a new manager came in and gave me some direction and placed confidence in my ability. I ended up working with a brand new high-profile contact account and built it up from nothing, which I really enjoyed. I then wanted to move into Commercial and whilst there were a few bumps on the way I ended up with the chance of working with Amanda Blanc (CEO, Commercial Lines and Personal Intermediary).
In January 2011, we had a long chat about my career and the business before she asked me to work with her to implement her plans to rejuvenate the Commercial Lines business. I worked on a business restructure and introduced a new strategy. My role was to communicate the plans and direction to the business so that it was clear where we going, what we were doing and that the changes were happening.
Just a year after starting in this role, I was offered a new role as Sales Manager for our London branch. It is the biggest part of Commercial Lines and a huge step up for me, with a lot of responsibility. It was also a huge gamble for AXA as it was completely different to anything I had done before. I took the role, with a lot of support from the people around me, and found myself looking after all of our London brokers, with a team of six sales people and 14 underwriters. It was a step into the unknown.
A lot of people were surprised when I was given the job, and that was a huge challenge in itself, I had to win people over, prove myself. But it paid off. We're the biggest and fastest growing branch and it's safe to say I've learnt a lot. And now I find myself about to head up to Scotland to be Branch Manager there. Once again, it's another level up, and this time I'll find myself with responsibility for the entire business, from operations to underwriting. I can't wait to get started!
I believe there are three areas in which you need to excel to succeed at AXA. You need to be proactive and energetic – you have to want to make things happen to get noticed. You also need to understand the importance of relationships. Build relationships at all levels, you never know when you'll need someone, and you'll need people to help get things done. Third, do what you say you're going to do. And communicate while you're doing it, so people know what you're doing. That's how you'll achieve here.
Ryan Birbeck, Branch Manager, Scotland