AXA story
Creating tech for a healthier future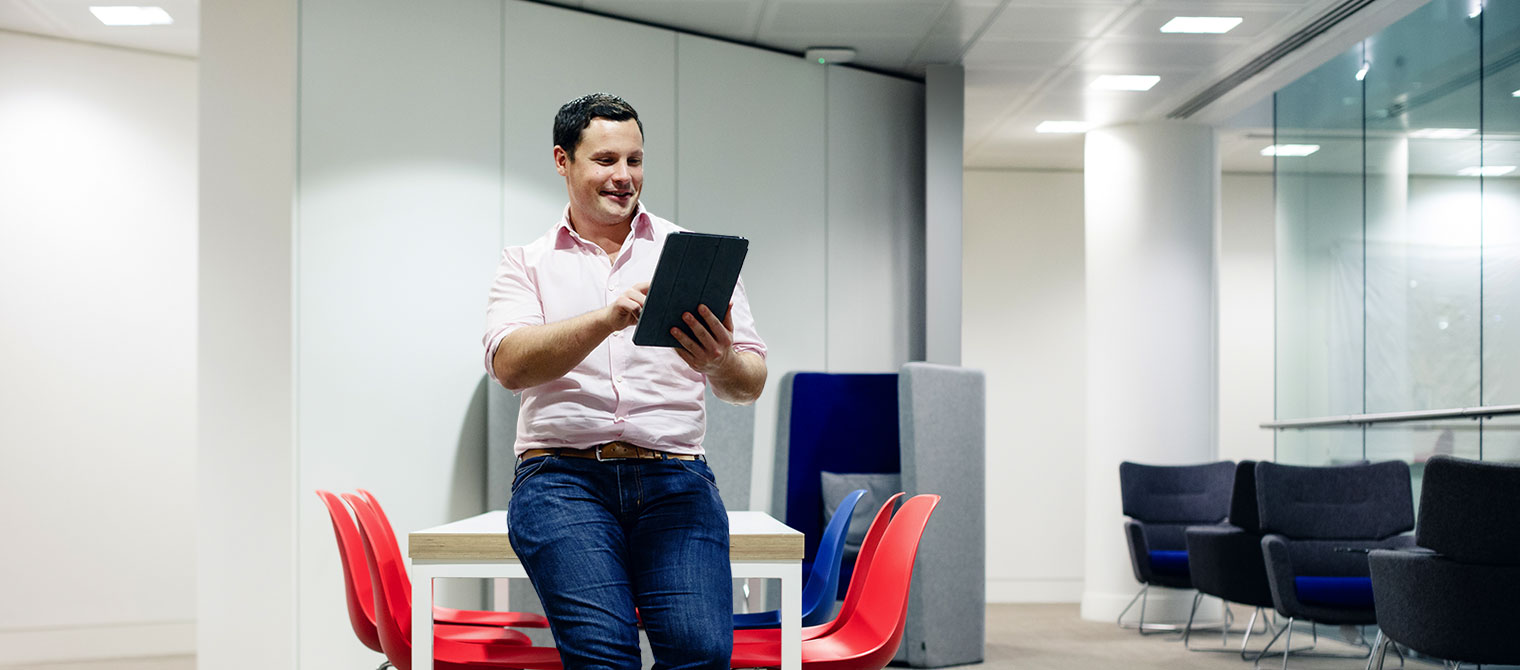 I joined AXA four years ago on the graduate scheme. Towards the end of my second placement, I was working with Gordon Henderson, our Digital and Innovation Director – and I ended up moving into innovation.
I wanted to do something a bit different in an industry that has so much potential. That's how I found myself at AXA, looking at products that sit outside of traditional insurance products but work alongside them. When thinking about future products, we listen to our customers, find out what problems they're facing and try to solve them. We have networks across the world – in Singapore, San Francisco, Tel Aviv – and we use their insight to inform the innovation we're working on.
I have worked on all kinds of healthcare innovations, from creating a cardiac stress management app, to developing a ground-breaking health assessment service. It's not always cool new technology, either. There are simple ways to get people healthier – which is why we give our people 50 percent off a gym membership through our active plus digital distribution platform. At AXA, we work in partnership with our customers so that we can prevent risks before they happen.
Having the opportunity and freedom to come up with new ideas, to challenge the norm is unsurpassed. Knowing that these innovations are helping and empowering people to live better lives is what makes working at AXA so rewarding.