AXA story
Class of 2012 - Our first three months at AXA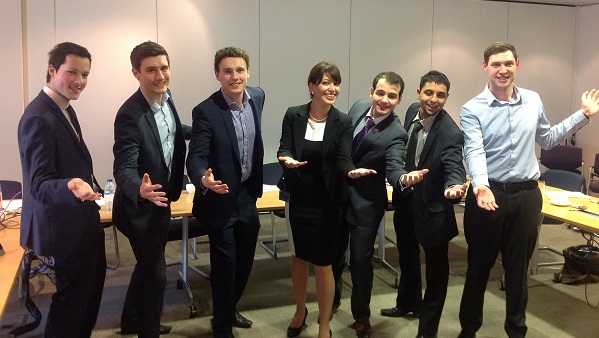 There's so much to do and learn for our graduates that time always flies by quickly. We caught up with Alex Burn and Samira Kadkhodaei from AXA Wealth, Alex Graham from AXA Personal Direct and Partnerships and Jacque Calf from AXA UK to find out how their first three months were and what they've learnt.
AB: As well as working towards my role objectives, I was able to work on other tasks and projects, meaning I could network with different people and work on new sets of deliverables. My day-to-day tasks vary but I run and manage them myself. There's no one to babysit me through tasks, AXA puts a lot of trust in me to deliver key projects across the business.
SK: My first three months passed unbelievably quickly. When I look back, two things surprised me the most: how much I learnt in such a short period of time and how approachable and supportive the people have been. I've never felt like my hand's being held though. You're given real responsibilities to manage from early on.
AG: My first three months were a massive learning curve. I've learnt how to use lots of different systems and reports and my knowledge of financial terminology has increased greatly. I've also recognised how important it is to pay attention to detail and learnt how to manage my time to meet strict deadlines. I've really begun to feel like part of a team and built good relationships with a number of colleagues around the business, including senior management.
JC: The sheer variety of tasks and projects I've had to work on have made my first three months fly by. I've met a wide range of friendly faces across different business lines and functions. The whole experience has been varied, challenging and hugely rewarding.