AXA story
Challenged, developed and supported to venture outside of my comfort zone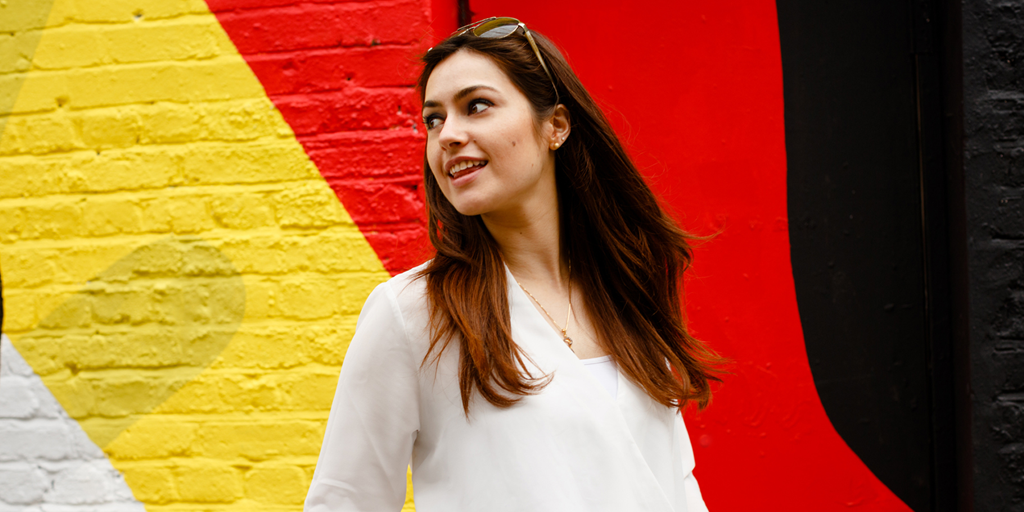 Having recently finished the Business Leaders Graduate Programme and become Executive Assistant to the AXA UK Group Chief Financial Officer, we take a look back at Serena Mujtaba's experience as a graduate at AXA.
Serena started AXA's Business Leaders Graduate Programme in 2014. Having lived in three different cities and met a wonderful mix of people, she explains about the project she got stuck into last year: "I was project managing AXA Solimed India; a medical equipment donation programme where employees across AXA UK and more globally, worked together to provide better medical care for those who need it most."
In 2011, AXA Assistance set up a pioneering programme to support critically under-supplied hospitals in other countries. The concept consists mainly in recovering unused or discarded equipment from hospitals, restoring it, then shipping it abroad, overseeing its installation and helping train local healthcare professionals to use it effectively, as well as providing new equipment. Projects so far have been conducted in Senegal, Ivory Coast, Gabon and now, India.
For Serena, a critical part of the challenge was learning to manage a variety of stakeholder needs over the same time period, in order to achieve a common goal. "I learnt the importance of listening to customer needs, understanding from them where the challenges may be and then adjusting your style accordingly, so you remain on track to meet your objectives." 
And that's what the Business Leaders Graduate Programme is all about: challenging yourself and learning from it. "I've yet to come up against a challenge or problem that I couldn't solve or overcome, but I've gotten used to the idea that there will always be challenges that feel big when you're new to an organisation. What I have found is that there are always solutions and perhaps the first step to feeling like you're on the right track is asking for advice from the people around you."
Indeed, Serena explains that different colleagues have offered support in different ways: some have been there to listen and provide advice; others have taken the time to up-skill and explain when it has been more of a technical issue. "It's felt wonderful to work around people who offer their help and support when you need it. I've found that the most useful kind of support for me has been when colleagues point me in the right direction – either to the right person or approach – as I quite like solving a challenge!"
So how has Serena challenged AXA? "Coming from a diverse and international background, one of the most obvious ways in which I have challenged AXA has been to bring a different view point to the table that may prompt a discussion around the existing line of thinking or approach."
Looking forward, Serena explains how she sees herself in a year's time: "Further established in my new role. I look forward to building a stronger understanding of our AXA footprint across the UK."
Good luck Serena! If Serena's inspired you, find out more about our Business Leaders Programme.