AXA story
Being an AXA graduate means you're treated as an individual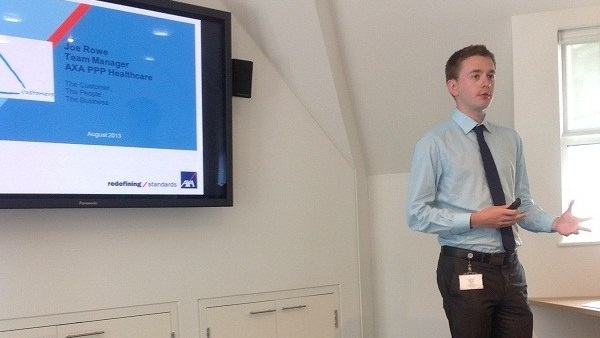 Being an AXA graduate means you're treated as an individual – nobody's experience on the programme is the same. The team really recognise that everyone's different and you're not squashed into a box or moulded to fit a graduate template. Because the environment is so warm and welcoming, you can be yourself right from the start.
You get to work with different managers and colleagues which really helps to develop your people skills and how you work with different personalities. On some teams, they'll be a wider range of personalities than others but in every single placement, I've met some truly great people.
I thought I'd find it daunting working with such a variety of people across the business. But AXA hold development days where you look at working styles and how to adapt the way that you present yourselves to different personalities. I really like that the training isn't just focussed on technical skills but it also gives you valuable skills for life.