AXA story
Beat the Freshers Week fear with these top tips (and added puppies)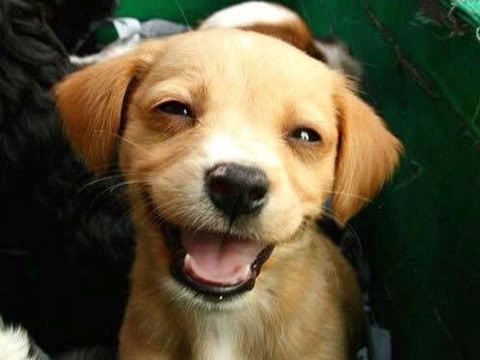 Well done, you've made it.
You've passed your A-levels and have been accepted into university. Exciting! Now there's not long to go before you begin your next adventure.
Soon you'll be making new friends, learning new things and encountering a multitude of new experiences that will shape your future. But what should you expect? What do you need to do before you arrive? What should you take with you? We've put together some advice to prepare you for your first week.
The essentials 
A laptop. If you don't want to spend endless hours in the library every time you need to do some research or write an essay, getting a laptop is absolutely essential.
Make sure you've got an external hard drive and a memory stick to back up any of your work – there's nothing worse than missing a deadline because your laptop's crashed last minute and you've lost all your work. Sad.
Don't pack every single thing you own. You can always pick up anything you've forgotten next time you visit home.
Your first day
Extroverts, don't be afraid to kick your family out once you're settled in your room – it's easier to meet people if you don't have an entourage
If you're an introvert you might want your family to stick around a little longer and help make those awkward introductions
Go door-to-door and introduce yourself or hang out in common areas (we recommend the kitchen if you have one)
Make friends with your new neighbour: a cup of tea, packet of biscuits or sharing a cheeky bottle of wine can go a long way to cementing a new friendship.
Put yourself out there
Try as many clubs and societies as you can to meet new people and try different things – even if you realise the Cheese Appreciation Society isn't for you, you might make a friend or two out of it
Follow your new student union (SU), sports clubs and careers centre on social media so you keep up to date with what's going on and when
Embrace new things. If someone offers you the opportunity to do something you've never done before (as long as it's not dangerous) then push yourself to do it.
Looking after yourself
Make sure you get the Meningitis ACQY vaccine before you go. It's really important to make sure you're protected as you'll be mixing closely with lots of new people and lots of new germs.
Make a note of your NHS number as you'll need it to register with a new GP
You'll probably get Freshers' Flu at some point in your first few weeks, so make sure you're stocked up on cough and cold medicine – the unbranded versions work just as well as the big brands, so get these instead to save money.
Getting your head down
Make sure your register for all your chosen modules in time, including extra modules outside of your course – these can fill up quickly, so don't miss out!
Find out what's on your reading list and buy books second hand before term starts to save lots of money, then sell them on once you're done
Get to know your section of the library, you won't need to buy all your course books as they should be stocked -  numbers may be limited though
Learn to skim read and make concise, useful notes – this will save you valuable hours in the library
Don't be afraid to answer questions in seminars. University isn't like school – people will respect you for actually knowing what you're talking about.
Ultimately, what you experience and University is all up to you. Go the extra mile and get as much out of the limited time you have as possible - you won't regret it.