AXA story
AXA UK's Group Chief Executive Paul Evans to become next ABI Chairman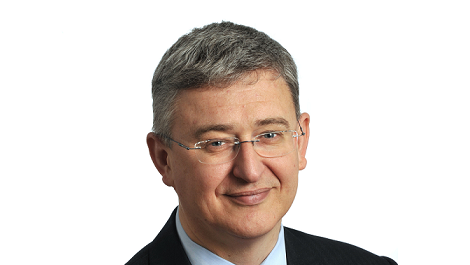 We're pleased to announce that Paul Evans, Group Chief Executive of AXA UK, is to become the next Chairman of the Association of British Insurers.
Paul, who will start his term on 1 October, has been Group Chief Executive of AXA UK plc since October 2010 and has served on numerous Committees of the ABI, as well as Deputy Chairman of the ABI Board.
During the past four years, he has led insurers' engagement with Government on the reforms necessary to reduce the cost of motor insurance and ensured member support to critical initiatives such as Flood Re, the Government's flood insurance scheme.
Paul said of the news: "I am honoured to be chosen as Chairman of the ABI, especially succeeding Tidjane Thiam who has been instrumental in refocusing the ABI to address the many challenges that the insurance industry faces. Insurance is one of Britain's business success stories, providing jobs, financial security for millions of homeowners and businesses, and as a major contributor to economic growth.
"I am immensely proud of the work that insurers do to help people live their lives to the full, and businesses to reach their potential by protecting them from the cost of the unexpected, helping them build their financial futures, and supporting them when they need us most."
Otto Thoresen, Director General of the ABI, added: "Paul Evans is a widely respected business leader. His experience and deep understanding of both the general and long term sectors of the industry, allied with his enthusiasm and commitment will be a huge asset in driving the ABI's challenging agenda in the run up to the general election and beyond."
Paul will be elected Chairman by the Board on 3 July and will be formally confirmed at the AGM on 1 October.