AXA story
AXA Sales team climb Helvellyn for Alzheimer's Research UK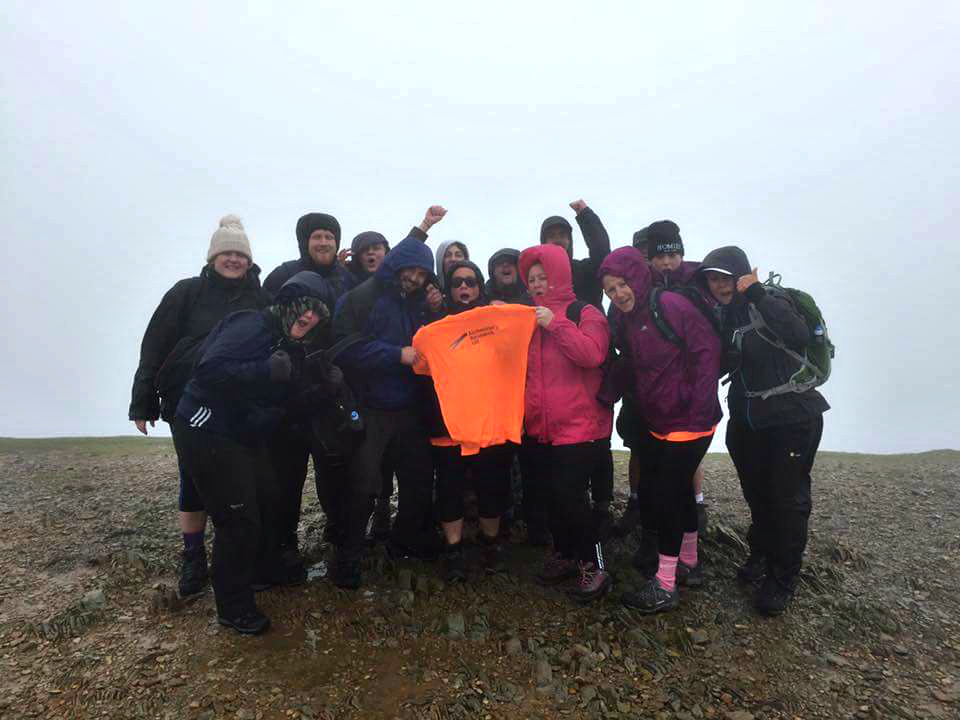 As a responsible corporate citizen, AXA strives to play a positive role in society by building a culture that promotes employee volunteering to support the communities in which we operate. Every year we have a Corporate Responsibility (CR) Week that sees people across the business giving their time to support risk education and prevention.
In our Teesside office, some of our Sales team got together to plan a big challenge and raise money for Alzheimer's Research UK. "We wanted to do something big for CR Week," says Michael Lowe, Sales and Retention Team Leader. "We wanted a challenge that would see us pull together and achieve something impressive, something we could get lots of sponsorship for, ultimately raising as much for charity as possible."
Michael and some of the other team leaders came up with the idea for a big walk in the Lake District. At almost 1000 metres above sea level and the third highest point in England, the idea to climb Helvellyn was born. On the 1st July, the team of 15 headed to base camp.
Arriving at the foot of the mountain, the team thought it was going to be a fair weather expedition when they saw the sun – but that was before it hid behind some rainclouds 10 minutes later, and continued to do so for the rest of the weekend! After an evening spent BBQ-ing and relaxing in the drizzly rain, the 15 started their ascent up the mountain at 8.30am on Saturday morning. They had prepared in different ways for the challenge, with some people hitting the gym and others walking Roseberry Topping, a 320 metre National Trust landmark with fantastic views across North Yorkshire and Cleveland.  
Getting to the top of Helvellyn, the team celebrated with lunch. "We got to the top, elated that we'd made it, found a wind-shelter and started trying to eat our sandwiches – stupidly, we had all decided that being July, we didn't need gloves. But due to the sub-freezing temperatures we were struggling to move our hands and all ended up with socks on our hands so that we could move them enough to eat our ham and cheese sandwiches!"
The climb was expected to take around six hours, but it took at little longer with the rain slowing them down. "The wet conditions make the rocks and stones more slippery, while the visibility was about five metres by the time we go to the top," explained Michael. "But that was nothing compared to us going off-piste! We had a GPS to guide us, but it wasn't working on the way down, so we ended up finding the path on our own… only to realise we'd taken the wrong one. We were a third of the way down so it was quite hard to get ourselves back up to a point where we could join the correct path – but we did it!" 
Back down at sea level, the team showered at camp before going to the pub for some well-deserved food and drink! The team have currently raised around £1,700 pounds and are hoping to reach £2,000 as a final total. If you'd like to sponsor their impressive effort, you can through their Just Giving page.
Congratulations on your achievement, Teesside!