AXA story
AXA Rocks charity concert raises £3,000 for Macmillan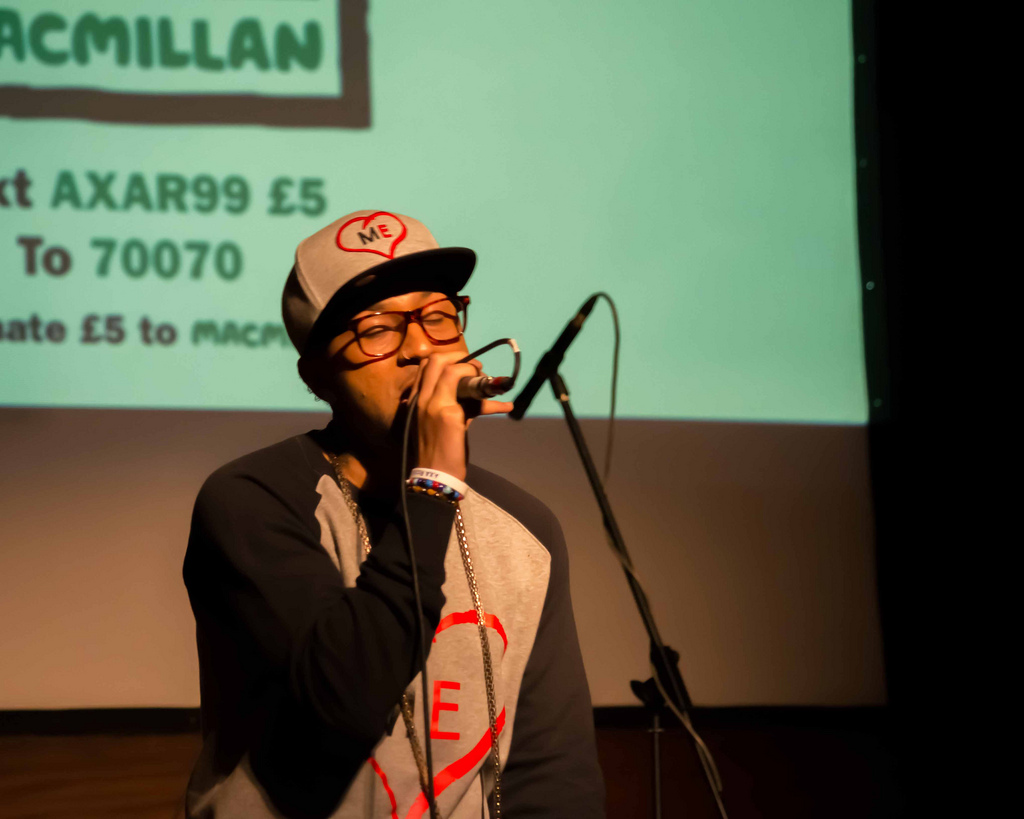 Over 300 AXA staff and Ipswich locals enjoyed an evening of live music earlier this month at the latest AXA Rocks charity gig, helping to raise over £3,000 for Macmillan Cancer Support in the process.
Two soloists and four bands showcased their musical talent, along with special guest De'Vide from 2013's series of The Voice, at The Corn Exchange in Ipswich on 14 March, in what proved to be a truly amazing night.
A huge thank you to all of our performers, our host Tim Carr, and the team of AXA staff who put so much time and effort into organising a brilliant event: Dawn Hynes, Naomi Leacock and Claire Swingler.
Kirsty Walker, Managing Director of Partnerships, said: "What a fantastic night and an amazing achievement smashing the £3,000 target! I am so proud to be involved and would like to thank all those who gave up their time, both in the bands and the organising team, these things take a lot of effort but boy was it worth it! A big thank you to our partners who donated some prizes too, and thank you for coming and supporting such a great cause."
You can check out lots of photos from the night over on the AXA Rocks Macmillan 2014 Flickr Gallery, as well as a video with highlights from the show.
And for those of you keen to donate, it's not too late – simply head over to the AXA Rocks Just Giving page or text AXAR99 to 70070 to donate £5.
A great success; we can't wait until next year!