AXA story
AXA is invested in your development from the start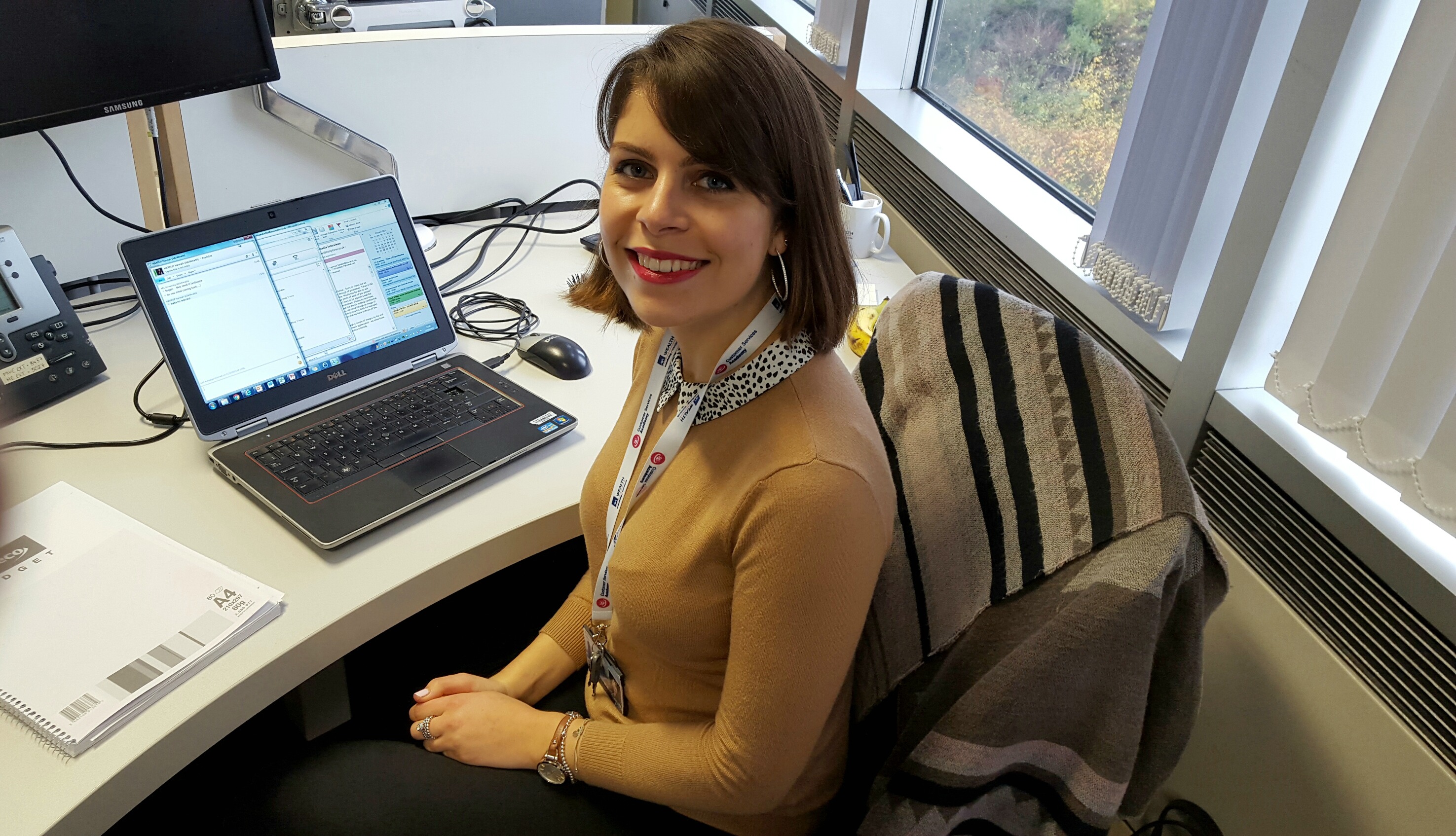 Alexandra Nel is a graduate on our Business Leaders Graduate Programme. She is currently on her second placement, working as an Executive Assistant to the Customer Service Director for AXA Wealth in Basingstoke. We caught up with her to find out how she's getting on as an AXA graduate and why she chose AXA in the first place.
I studied French and Spanish at university, spending four months working in Paris followed by eight months in Northern Spain. So when I was looking at graduate programmes, a big pull for me towards AXA was the fact that it offered the opportunity to work internationally; and its headquarters are based in Paris!
What also stood out for me was the variety of rotations in different departments and how you really can go anywhere within AXA. You have exposure to a wide range of business areas here, and in each placement you've got the chance to really get stuck into your role.
Alongside my day-to-day work supporting the Customer Services Director, I've been part of some really exciting projects, including AXA's Customer Service Academy. Here I've taken on a number of different roles, including developing the Academy's internal communications and also working on an idea I had for a buddy programme.
On the graduate programme we're each assigned a buddy, and this was something I thought would work well with new starters in the Academy. When I put the idea forward everyone was really supportive and encouraging, and it's great to be able to apply my own personal experiences to my work.
Since joining AXA I've been really impressed with the group's dedication to investing in your development. In my first two months here we were invited to visit the global headquarters in Paris for a four day conference, and we've also just begun a series of graduate roadshows.
Here graduates and senior staff from each operating area travel to one of the offices to give a talk about that particular area. I'll be taking part in the next roadshow at the end of the month, giving a talk on AXA Wealth.
Joining the programme has been everything I'd hoped for, and I really feel like I'm working right at the heart of the business. For my next placement I'm hoping to move to AXA UK, but what's great is that AXA is so flexible, so where I move next will be influenced by where I want to develop in my career.
To anyone thinking of applying for the graduate programmes, I would say make sure you get to know AXA really well; be sure to look at the eight leadership dimensions and try to match these up with your own experiences and skills. And AXA focuses on personal behaviours as much as work experience, so remember to also stay true to yourself and let your personality shine. Good luck!
Alexandra