AXA story
AXA furthers commitment to innovation and digital culture with launch of a Lab in Silicon Valley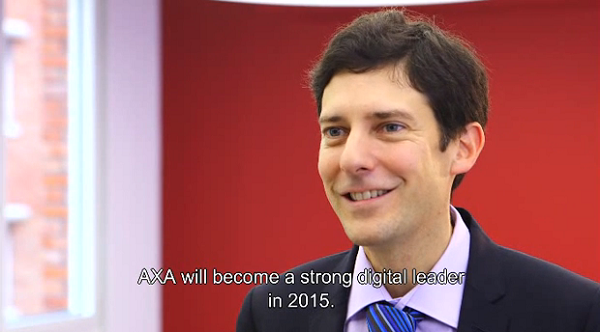 We have announced the creation of the AXA Lab, Silicon Valley. To be located in San Francisco near Silicon Valley, it aims to promote a digital and customer experience excellence for marketing and distribution in order to foster innovation and further the spirit of entrepreneurship across the Group.
Véronique Weill, Group Chief Operating Officer of AXA, said "our industry is rapidly evolving and the way customers engage with and experience insurance and financial products is changing significantly. Developing an ecosystem that enables us to leverage emerging technologies to more proactively anticipate customer needs is another step towards achieving our aspiration of becoming the leading digital and multi-access insurance company".
The mission of the AXA Lab, Silicon Valley will be to:
Connect AXA with leading companies in the technology industry that have the potential to become business partners for the company's global marketing and distribution teams;
Detect emerging trends that can be leveraged for the benefit of our clients, as well as identify start-ups and new talents;
Foster the digital culture within the Group, by developing new training to be organized in Silicon Valley;
Launch pilot digital initiatives before any rollout in other countries.
"The world's most forward-thinking companies have an active presence in Silicon Valley and most maintain innovation labs there. The AXA Lab will provide a platform to benefit from digital capabilities and breakthroughs from other industries. AXA is the first global insurance company to open such a Lab and we are looking forward to working with experts from Silicon Valley as well as design, launch and test new products & services to better serve our clients", added Frédéric Tardy, Chief Marketing & Distribution Officer of the AXA Group.
Guillaume Cabrère has been appointed Director of the AXA Lab, Silicon Valley as of the 28th of October 2013 and he reports to Frédéric. He started his career in digital in 1996, and has spent 15 years advising high-profile brands on their digital strategies, working at leading digital agencies such as Nurun and Razorfish (now part of the Publicis-Omnicom Group). In 2010, Guillaume Cabrère moved abroad to work as a Client Partner at Razorfish San Francisco for an assignment on several international accounts. He then joined DDB in 2011 to develop and manage the digital training unit of the DDB Group: the Digital University.