AXA story
AXA Apprenticeship – A clear path to a successful career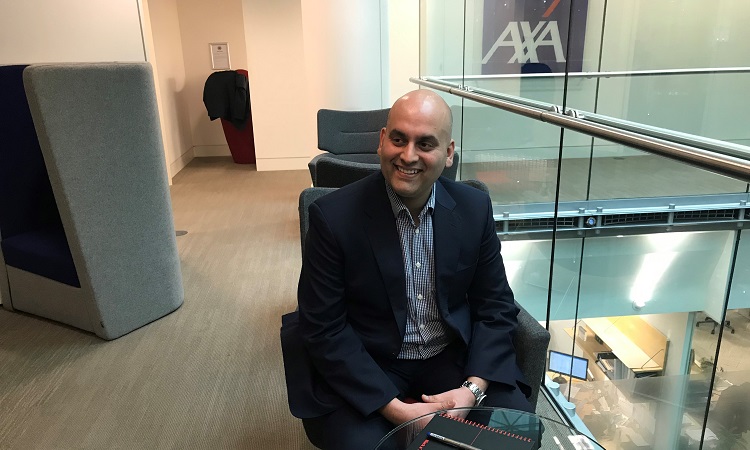 It's important that we give enthusiastic talent the opportunity to succeed at AXA. We work hard to find the right people and give them the skills and experience to be leaders of the future. That's why we value our apprenticeship programme and the hard-working people who make it a success. To commemorate National Apprenticeship Week, we spoke to Waseem Malik, Executive Managing Director of Claims, to find out the real impact of the AXA apprenticeship programmes in Claims.
Everybody wins
Apprenticeships are a huge benefit to AXA as well as the individual, which is why Waseem is so keen to extend the programme across all sectors of his business area.
"We see the apprenticeship option as a great way to grow our own talent pool and our future leaders. We really believe it's a way to bring the right people into the organisation and then train and develop them in keeping with our ethos and our formula. This gives the individual a more defined career path, and an ability to acquire qualifications while working.
"I think a lot of people in this day and age struggle to fund further education. So the combination of working, having on-the-job training, and more formal development works really well. It gives them a route to achieve their ambition in a way that works better for them."
Building a team spirit
The programme has been designed to ensure that the apprentices have a strong support network and can work closely with other apprentices to develop their skills.
"In Claims, we're able to hire groups at a time. This allows us to have that tailored development, which is essential because they can immerse themselves in the AXA culture and develop working relationships with the people they'll be working alongside for years to come."
Managers of the future
We're not simply looking for apprentices to come here to get their qualifications. We want all our apprentices to grow their careers within the company.
"The apprentices are on a formal development scheme. As a result we give them opportunities, because they've signed up to learn and they want to develop, so we're looking for this group of individuals to be the future managers of the organisation. We have a number of clear routes that people can take, and we have some really good examples of people who have progressed, people who have moved roles and developed to a variety of areas."
The secret to success
If you're accepted onto the AXA apprenticeship programme, Waseem has some great advice to help you make the most of the opportunity.
"Have a positive attitude, be inquisitive, and be open-minded. Make sure you learn from everyone around you. There's always opportunities. You need to make sure you put yourself in a position to seek those opportunities when they arise. I think if you do that you'll find that the organisation will absolutely support you in meeting your ambitions."
AXA is the world's largest insurer, with so many opportunities across the UK and globally. It's the perfect place to build an exciting career and one of the best ways is through our apprenticeship programme, where you can gain the qualifications, skills and experience you need to succeed. If you're interested in our apprenticeship programme then find out more here.