AXA story
AXA: A huge organisation with a small company feel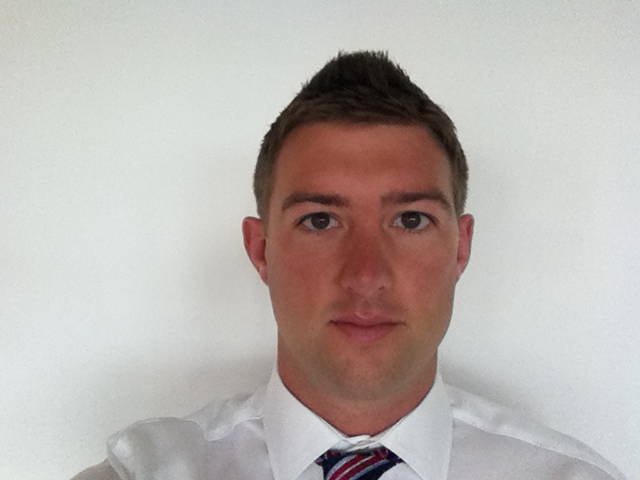 Hi, I'm Simon Daunter and I'm Business Advisor to the CEO of AXA Wealth, Mike Kellard. I joined the AXA Finance Graduate Programme in 2008. I applied for three graduate programmes that all had the same themes: broad, lots of opportunities and lots of different roles. I didn't – and still don't – know exactly what job I was aiming for, I just wanted a comprehensive grounding in business.
The graduate programme started on a Wednesday so we had three induction days to settle in. We met Paul Evans and the HR director, as well as our various teams and managers, and found out more about the company we had joined. It was an exciting eye opener and I felt warmly welcomed. My first placement was as an Account Executive in the AXA Insurance Corporate Partnerships team. Capital One was my main account and, as their main contact, they could call me any time, day or night so I had good responsibility from the outset. I instantly felt wanted, valued and useful. There were two or three people on the team that had also gone through the graduate scheme so there was a really good culture there and plenty of support.
Two and a half years later, I moved into the role I'm in now as Business Advisor to the CEO of AXA Wealth. It's a great, varied position delivering interesting projects with real responsibility. I work really closely with Mike to prepare him for meetings and get to work very closely with the senior management team. I've had lots of opportunities to travel around theUKand toParis. It's been great to see what happens at group level and to see the opportunities that exist there.
I've been involved in some fundraising, which AXA strongly encourages. In 2012, five of us cycled to Paris from London, which was fantastic. In 2013, we decided to challenge ourselves further by cycling to Cologne – around 350 miles across five countries in just three and a half days, and we raised almost £22,000. It was hard going but the welcome party in Cologne was brilliant, around 200 people were outside to congratulate us as we arrived. For me, it's things like that which shows that AXA is a great company and makes it feel like one big family. Even though AXA is huge, it still manages to maintain a small company feel, and does really care about and look after its employees.