AXA story
At AXA you get to challenge the norm in a real, tangible way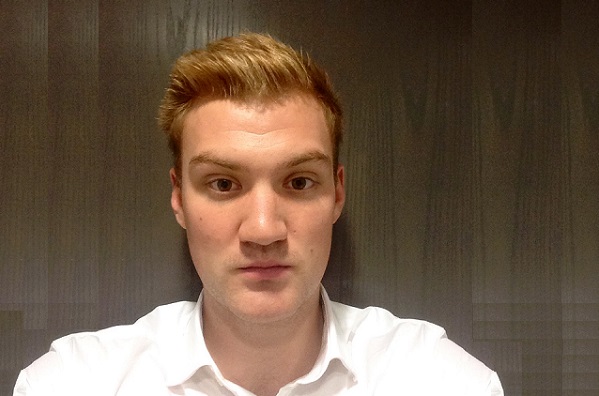 "For an organisation to put so much faith in you, means you want to return the favour – you want to prove yourself to them, that they were right to pick you."
Joining AXA has been a challenge from the start. It's a competitive industry so just getting through that application process has given me the confidence to feel like I belong here and that I have a role to play. It's daunting, being given so much responsibility from such an early stage, but a certain freedom comes with it. And there's so much help and support here that you're never alone.
For an organisation to put so much faith in you, means you want to return the favour - you want to prove yourself to them, that they were right to pick you. That you're someone who's worth that. It's exciting and it's tough but it's worth it. Yes, you need to be willing to work hard - but that doesn't mean staying in the office until 11pm. It means doing everything you can to help make things better, whether that's making processes more efficient or organising a social get together. You get to challenge the norm - not in a cheesy way, but in a real, tangible way.
In the first week we did a huge personality test, with something like 200 questions. It was so interesting seeing the results, and as I was reading I was like, "that's actually me, how does that happen?" That's a great platform to do well - it's useful to see how you're viewed, for example. And it's really up to you to use that.
As a company, AXA understand that they need new ideas to ensure they continue being the biggest, best and most attractive insurance company out there. They know they'll struggle without that fresh perspective. I recently attended a morning presentation from the main director of customer communication during the Olympics. He spoke about the use of social media throughout the duration of the games, and that was so inspiring. He was saying that it takes seven years for 60 percent of the population to take up new technology and ideas. That's interesting. And that gets you thinking. You know the technology that we'll be using in five years is out there, we just don't know it yet.
Robbie Martin