AXA story
At AXA every call, every customer is different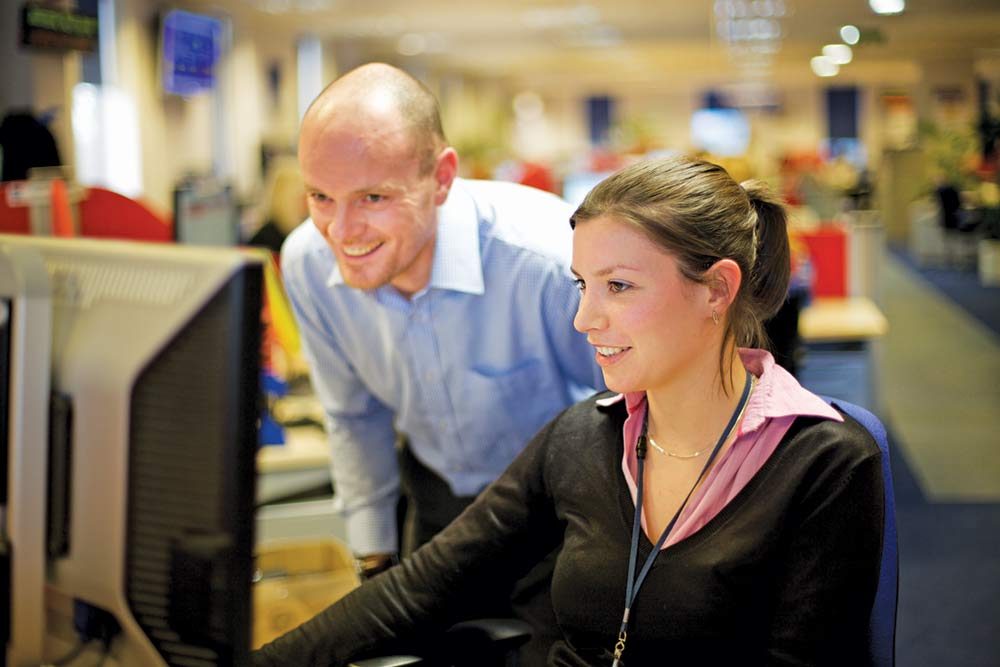 Here in Motor Claims, our strong AXA values ensure that the customer is always at the heart of everything we do. Every call, every claim. And of course, motor claims come in all shapes and sizes, from a simple road traffic collision with minimal damage, right through to a multi vehicle incident including injured parties. We also handle theft claims, windscreen claims and lots more. Right now, in Tunbridge Wells, we have 80,000 open claims worth millions of pounds – which shows you why claims handlers are so important to us.
Some claims can settle very quickly, some can take years. But whatever the claim, we apply the same care, consideration and customer focus – and we're always looking for new ways to deliver an even better service. Here in Tunbridge Wells, we have a number of teams all working to effectively settle motor claims. Our First Notification of Loss handlers are the first point of contact for customers making a claim. Then there's our Liability teams: they gather evidence to help make decisions in less straightforward claims. Meanwhile, our Bodily Injury teams specifically deal with claims involving injured parties. And because we have many more teams doing different but equally important jobs, there's always lots to learn and plenty of career paths and opportunities open to you.
There's no doubt about it, handling motor claims is a real skill - and a rewarding profession to go into. Our best handlers, many of whom had never worked in claims before joining us, deliver fantastic customer service while maintaining an all-important eye for detail. That's vital. So we asked a few of our people to tell us about their jobs, and what it is that they get out of working in claims with AXA.  
David Nethercott, 'Support to succeed'
Becci Bell, 'Training, tuckshops and team support'
Matt Lucas, 'With scale comes great opportunity'
To search, find and apply for roles in Claims, click here.