AXA story
Ask our Grads: What's the biggest surprise about working at AXA?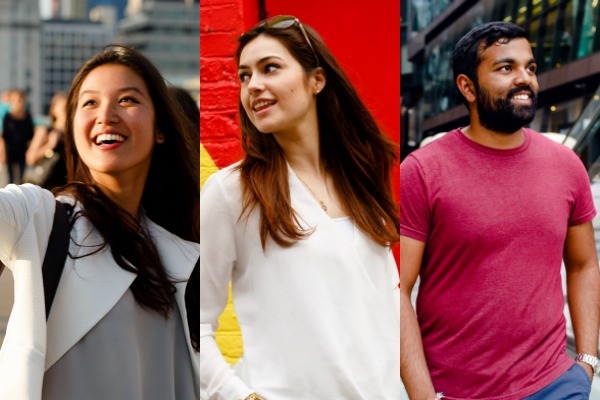 We asked three of our graduates what the most surprising thing about working at AXA has been. Here, they reveal all.
Cynthia Lok, Business Leaders Graduate: "AXA really puts their graduates and their experiences first. My team has given me just the right amount of support, not too much, not too little."
Chirag Patel, Actuarial Graduate: "The office environment is a lot less formal than I was anticipating, which helps to create a team that is friendly and helpful. There's always someone willing to help, something very important for graduates to get the best possible start."
Serena Mujtaba, Business Leaders Graduate alumni: "AXA in the UK is a very British and regional business. It's a very caring and nurturing environment; it's felt wonderful to work around people who offer their help and support when you need it. Also, the multiple graduate events have been tremendously useful in helping me understand the wider business and establish a strong network."
Find out more about our graduate opportunities and what they involve by taking a look at our programmes.