AXA story
An ever-evolving organisation, AXA has never stood still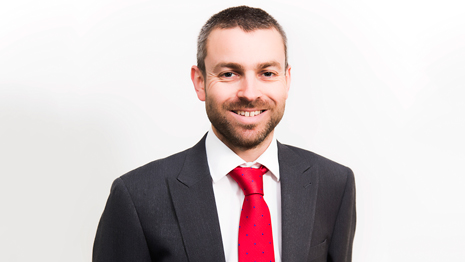 I'm Matthew Tearle, and I'm a Senior Underwriter of New Business at AXA's Bristol office. In my role I primarily write a range of new business policies, from commercial combined to motor trade. My role is also very customer facing as I spend a lot of time with a dedicated panel of brokers in order to build and strengthen relationships. I was initially interested in underwriting as it's a really interesting area of insurance and offers a lot of opportunities and room for progression
I joined AXA's Reading office in 2001 as a low level Commercial Underwriter, and have worked across a number of different roles since then, in three separate branches of AXA - Reading, Manchester and Bristol. Each office has been completely different in environment, size, brokers and cases. In particular, I've really enjoyed seeing the growth of the branch in Bristol after joining a team of four, which has now grown to 24. Every move has allowed me to continually challenge myself and progress and as a result, I've been able to not only widen my personal experiences but also grow professionally as an underwriter.
What initially attracted me to AXA was its commitment to growth and establishing an identity within the market; since then, it has never stood still. In terms of my personal development, I feel that there's still more for me to learn and further to go in my career here. I take a great sense of pride in the work that I do, whether it's writing new business, building strong relationships with brokers, providing support to my colleagues, or mentoring new underwriters.
Alongside my day to day work, I'm a mentor to a junior commercial underwriter on a talent programme for AXA, providing daily coaching and support. What I really enjoy about mentoring is that it allows me to help someone else as they develop their own career in underwriting. Here at AXA, you're given the scope to progress and shape your role, with plenty of opportunities. As an organisation that continues to evolve and stay ahead of the times, it's incredibly exciting.
We're always looking for talented underwriters to join our team; check out our current opportunites across the UK.