AXA story
ALLiance for YOUth launches Readiness for Work toolkit to help drive employability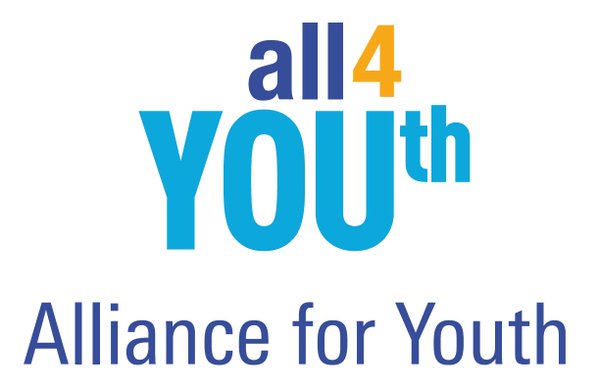 On Friday 6th November, ALLiance for YOUth partners came together to launch the Readiness for Work toolkit at the University of Surrey.
Last year, some of Europe's largest companies joined forces to create the ALLiance for YOUth, a programme committed to tackling youth unemployment in Europe. AXA joined the likes of Nestle, Nielsen and White & Case to commit to look at the problem of youth unemployment and work towards a solution.
A key focus of the Alliance for YOUth is to drive employability by helping young people better prepare for finding a job; the Readiness for Work toolkit is designed to provide insights and practical help to young people on where to search for a job, how to present themselves and how to increase their employability. 
On Friday we joined our ALLiance for YOUth partner organisations, students, apprentices, interns and graduates at the University of Surrey to launch the toolkit. As well as presentations about the Readiness for Work toolkit, we took part in panel discussions, networking and 'speed-readiness' sessions.
Speed-readiness, like speed-dating but for readiness skills! A great way to get top tips fast #Ready4Work https://t.co/c4KLBuNjOJ

— AXA UK Graduates (@AXAUKGraduates) November 6, 2015
We caught up with some of our AXA colleagues after the event
Megan Smith, HR Transformation Consultant at AXA UK worked on the Readiness for Work project and introduced it on the day.
"The Readiness for work event was an accumulation of 12 months of hard work – and it was great to see it all come together and hear from other businesses and students about why such a tool would benefit them. The advice I would give to students is to take the opportunity to attend a 'Readiness for Work' event when their university, schools or colleagues run them! There is such a significant advantage to being involved in these sessions and I think anyone who has the opportunity to participate should."
Our very own Megan Smith introducing the Readiness for Work Toolkit #Ready4Work #ALLiance4YOUth pic.twitter.com/pj8XhMDpGU

— AXA UK Careers (@AXAUKCareers) November 6, 2015
Head of Talent & Performance for AXA Group, Angela Buren, also took part in sessions on the day aimed at getting students to think about how they present themselves to potential employers.
"The Readiness for Work Toolkit will be a very useful employability tool for AXA and the Alliance for Youth partners. It will help better set up recent graduates and youth for success, while giving AXA professionals the opportunity to give to the community and interact directly with potential future employees and key universities. I'm looking forward to helping colleagues take advantage of the material and training modules going forward, and not only on a European scale, but globally. Although the challenges of youth employability may be different throughout the world, the toolkit remains relevant and is surely a good match to the energy of the Millennial generation, which has no boundaries!"
Angela Buren from #AXA Paris asking the audience to consider which of her profiles is best? #Ready4Work pic.twitter.com/VB5XgPin15

— AXA UK Careers (@AXAUKCareers) November 6, 2015
Lucinda Charles-Jones, Group HR Director for AXA UK & Ireland was at the event to help students with advice in the speed-readiness session.
"I really enjoyed meeting the students and seeing their passion and ambition for their futures. Our conversations on the day concentrated on how they could better present themselves at the point of contacting an organisation in terms of their both CV and also how they summarised their key selling points to a future employer.  It was a really enjoyable and worthwhile day and the toolkit seemed to be very well received by the students."
Paul Roberts, Graduate Resourcing Partner for AXA UK enjoyed networking with the students as well as taking part in the speed-readiness sessions.
"The Readiness for Work toolkit provides many opportunities for AXA to support individuals, schools and universities in providing confidence to those seeking to gain employment."
The toolkit is designed to be used in collaboration with universities, colleges of further education and schools for use with students. Business and HR Leaders from ALLiance4YOUth member organisations will deliver the toolkit in at least 12 languages across Europe.
Why did AXA join the ALLiance4YOUth last year? CEO Henri de Castries explains