AXA story
Aiming high, winning big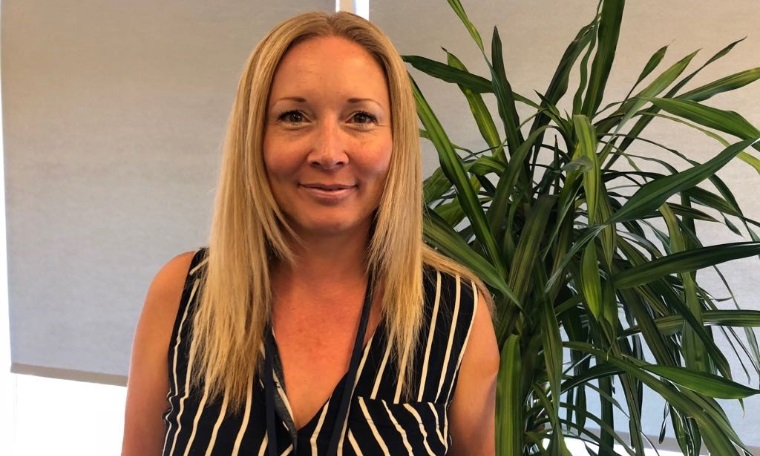 When it comes to our people, we genuinely care. It's not just our responsibility, it's an important part of what we stand for; helping people to lead happier, healthier lives. So we're constantly on the lookout for new ways to support our people, putting their health and wellbeing first. That's why we're hugely proud of AXA in Ipswich, who recently won big at the UK National Call Centre Awards. They were awarded Gold for Support Team of the Year and Manager of the Year, and Silver for Quality Team Manager of the Year and Most Effective Health and Wellbeing Initiative.
Caring about our people
We appreciate that this kind of change has to come from within. Contact centres are absolutely vital to our business, and so are the people who work at the heart of them. So feedback from them was a huge part of how we went about creating and rolling out our 'Be SMART with your HEART' initiative, which came second in the Most Effective Health and Wellbeing Initiative. We really listened to what was most important for our people, so we could help them and in turn help our customers.
'Be SMART with your HEART' focuses on employees financial, physical and mental wellbeing including seasonal health tips, diabetes tests, back care and alcohol awareness, mental health awareness fortnight activity and the 'Walk all over Cancer' initiative to keep our staff active.
Here's what Tracy Bumstead, customer service manager, had to say about the award win:
"It means everything! It's something the 'Be SMART with your HEART' team are extremely proud of. We really enjoy seeing our people find use in the training, education and using the information provided by the program to help themselves, families and even help their customers. If we can help our people lead a happier and healthier lifestyle, we're achieving what we set out to achieve."
Leading the way together
As part of her role as customer service team leader in Ipswich, Nicki Woolf, leads the specialist medical team. Part of a more recent addition to AXA, the team focuses on customers who can't have standard travel insurance because of a pre-existing medical condition. Her team use their medical expertise to assess whether or not they can offer travel insurance based on clinical questions. As part of her role, Nicki has been automating processes which makes the work a lot easier for her team and increases efficiency. It's her work as team leader though, which has won her a Gold award for Manager of the Year.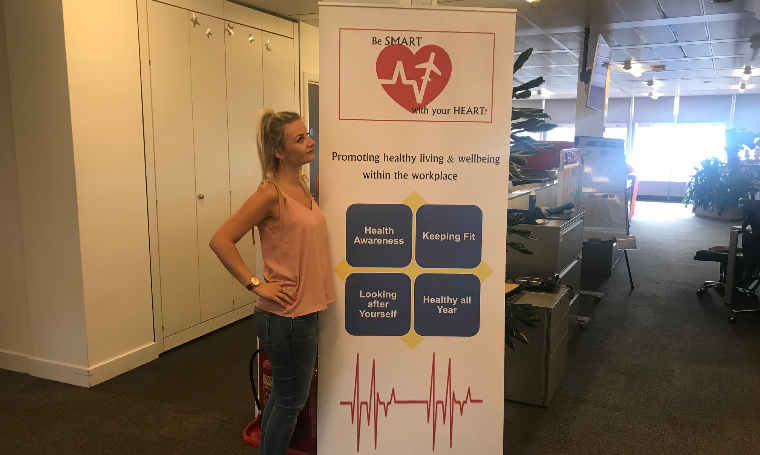 "Being a team manager isn't about managing people, it's about leading them. It's to help others identify and reach their potential. I share with my team not to be fearful, when things don't go right. The moment I hear where the fear is, we tackle it and I support it. My team nominated me because they felt empowered to do their jobs the way they wanted to do them."
We asked Nicki how she felt about being nominated for her Gold award for Manager of the Year:
"To be honest it all feels quite surreal. I do what I do because I love my job, I love my people. To be recognised for something that I'm passionate about and that I enjoy doing is remarkable. The one thing that humbled me was all the commentary and feedback that came from my team. To get that kind of feedback about how I've impacted them was wonderful to me. They're an extension of my family. I've been quite emotional about it to be honest."
Want to be part of our growing teams and to help others lead happier, healthier lives? Explore our current jobs in customer service and apply now.