AXA story
A diverse range of options and opportunities for graduates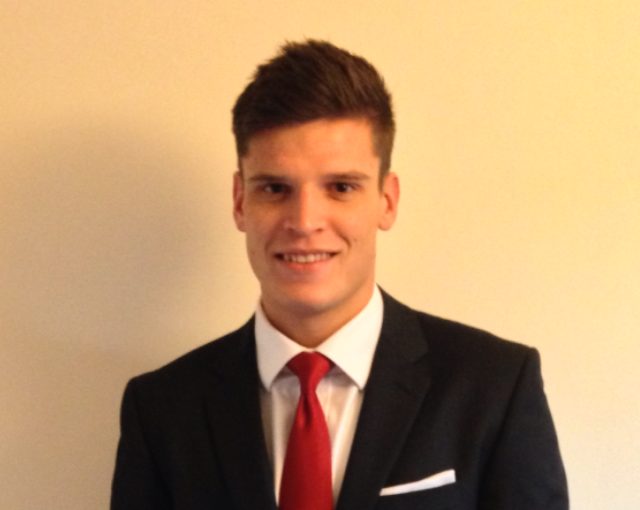 Hi, I'm Nick Ludgate and I'm on the Business Leaders programme. I was lucky enough to do my placement year at AXA as part of my degree and recognise the size and scale of the operation and the global opportunities it offered. I was attracted to apply for the scheme because I liked the fact that AXA is a diverse company in terms of having a number of different operating companies within it. Also, I wasn't 100 percent sure what direction I wanted to go in and wanted to apply to an organisation with a diverse range of options and opportunities.
We're given a fair amount of steer as to where we can go in each placement so we can take control of our own careers, but at the same time, HR provides direction and encourages us to explore areas that are important to give you an understanding of different business areas. The knowledge I've gained is valuable and has allowed me to get a true understanding of what our customers want and our target market. Because everyone on the programme is hoped to move towards leadership positions, it's imperative to have a diverse understanding of the various business units and it stands me in good stead going forward.
There's a good graduate community within our operating company, which is great for me as it's useful to have someone in a similar situation as a sounding board. There's also a UK network of graduates and lots of UK training sessions and meetings, which is brilliant as I can get an understanding of other operating companies, as well as see what others in a similar situation are getting up to so we can learn from each other. I'm keen to use the graduate scheme as a platform to go into the business. I want to build from the training that I've received and take advantage of the programme's diversity so that I can finish it with a rounded view of the organisation.